In the past, a lot of homes in Australia were built on timber stumps. These stumps could withstand rot and termite damage. However, even the most superior timber stumps will succumb to termite infestation, rotting, or soil movement. It is when your house needs to be restumped.
Restumping a house is quite a complex process. To ensure perfect stumping the first time, call an expert to get the job done. We are proficient in replacing timber, concrete, and steel stumps in any home. As one of the top house restumping Bendigo experts, we take pride in providing quality workmanship and guaranteeing customer satisfaction at the most competitive prices. All the materials used provide long life and ensure you do not have to invest in the future.  
Restumping or reblocking entails getting rid of old and rotted stumps and then replacing them with new and strong stumps. The restumping process involves jacking up the area around the defective stumps, lowering the joists back on the new ones, and securing them in place. Restumping is a complex process, and to ensure your house is level and structurally sound once the job is completed, every new stump needs to be precisely positioned.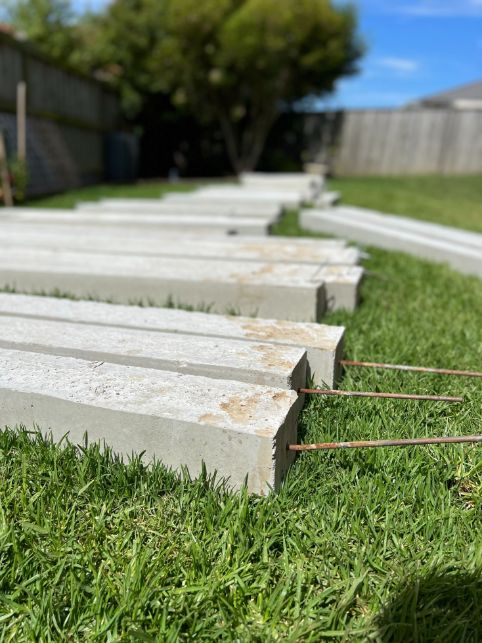 Sometimes there is more going on beneath your home than just faulty stumps. Some of the common signs you may need restumping include –
Sinking stumps

Bouncy or sloping floors

Cracks in the interior or exterior walls

Fallen or wobbly stumps

Rotten or termite-infested stumps

Doors and windows jamming

Rusty holes in steel columns
All these signs show that you need expert help!
How Do I Know If I need Restumping or Underpinning?
Restumping and underpinning have one thing in common – both are related to the foundations on which your house rests. While both these terms refer to replacing and repairing the stumps supporting your house structure, the processes are not the same. Restumping involves completely replacing the foundation stumps while in underpinning, they are reinforced with new material.
Our experts can come and analyse your foundation problems, the soil type, and the ground conditions before suggesting an appropriate solution that guarantees the long-term results you expect. 
Hire the Best Restumping Expert Near Bendigo
We know what we are doing! We are a fully licensed and experienced team who can take your house off its stumps and put it back again. With years of experience in providing Bendigo homeowners with the right solution to their foundation problems, we have come a long way in the use of the latest technology and understanding our client's needs better. We are the top choice for restumping services and consultation to a lot of homeowners in Bendigo because we go the extra mile.
If you are concerned about your home's foundations and experiencing any of the problems mentioned above, call us today at (03) 4420 4787 to arrange an on-site inspection and obligation-free quote.